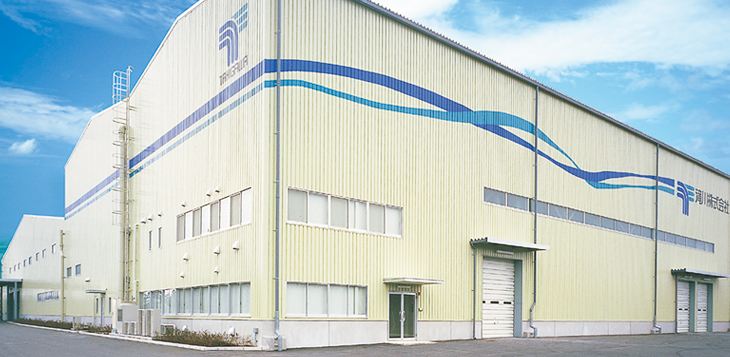 The Takigawa Network
With the newly installed advanced computer system at Takigawa' s Distribution Center, we have a network that allows speedy supply of products from order to shipping.
In today's management where speed is demanded, prompt and timely supply of products is a task that must be prioritized above all else. In response to the demands of this era, Takigawa has set up its Distribution Center in Shiohama, Ichikawa, Chiba Prefecture, a spacious facility on a 7260 sq. meter lot with 4950 sq. meters of floor area. The installation of a state-of-the-art computer system enables us to manage orders rapidly and accurately, and to offer next-day delivery on orders inside Japan. Furthermore, we are currently promoting efficiency, speed, and information-sharing with regard to distribution through the online EDI system for dealers and manufacturers. In addition, we have initiated an online order system (Taki-Net), making it easy for our dealer clients to order items from the "Takigawa Beauty Gallery" and to check on delivery schedules via the internet, thus leading the industry in transforming distribution as well.