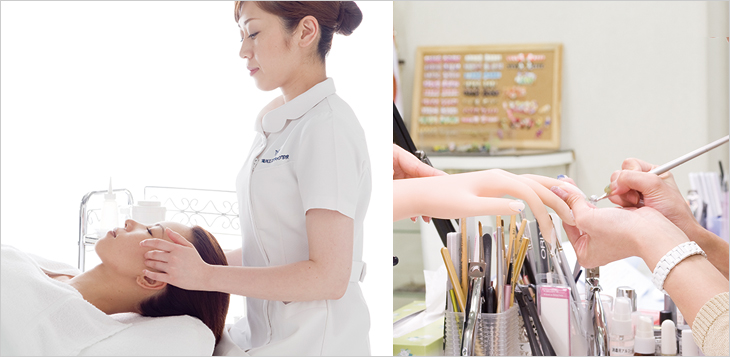 Salon Support - 1
Developing high level human resources in a variety of fields.
Employees who can provide outstanding skills and service are an indispensable resource for management of a salon. At Takigawa, we provide opportunities for employee development, such as skills-improvement courses for staff, and training in new menu items, through a highly-qualified teaching team and curriculum that have produced specialists in a variety of fields. For hairdressers and beauticians, including designers and stylists, our corporate training facility "Beauty College" in Izu Kogen provides accommodation for training groups. We also offer various technical seminars where the techniques of popular "charisma" stylists are taught. The Takigawa Esthetic Academy produces world-class estheticians whose skills are recognized abroad as well, and the Takigawa Nail Academy educates nail techs of the first rank. In addition, we offer a range of technical seminars, and a variety of well-equipped facilities for salon training at our company. Furthermore, every year we hold the TISA National Managers Conference, a seminar to support managers at affiliates of our company (manufacturers, dealers, salons), featuring discourses by well-known guest speakers.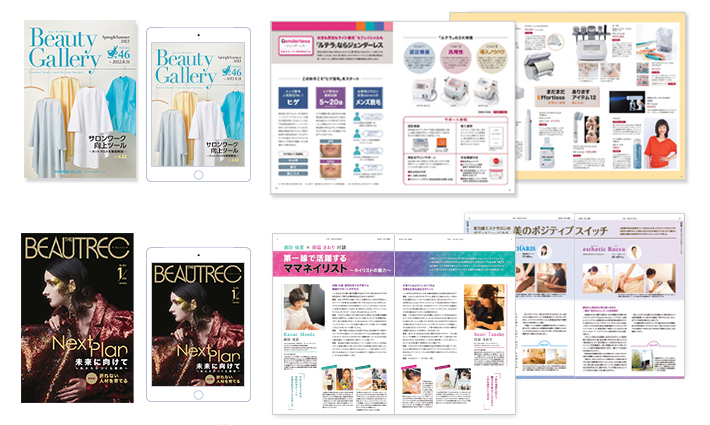 Salon Support - 2
Providing valuable information to support salon management
With the arrival of the information-oriented society, the era we live in is rapidly changing. To maintain a successful salon, one needs not only the right things, but it is also indispensable to have management information on the latest products, techniques, and menu items, as well as information on current market trends. Takigawa provides a variety of information, through our publications that carry valuable information for the support of salon management, such as the monthly "THE BEAUTREC," the product information catalogue "Takigawa Beauty Gallery" that boasts a circulation of 270,000, and our email magazine "Takigawa News." In addition, dealers from throughout Japan as well as overseas guests are invited to the "Takigawa Trade Fair," a large exhibition held every year, where participants can see, touch, and try for themselves the latest products and techniques.